Description
RAIDZAP FLEX BIG – a bottle of 2.2 oz. ( 66 ml. ).  Raidzap Flex is the most flexible UV resin we have developed for fly tying. It is so flexible that it can bend without breaking or splitting. Perfect for forming baitfish flies or using the adhesive for your fly line loops, where a flexible adhesive is required to glue the loop together. Bounding to plastic, metal, etc. Using the Rz 365 Pro gives you a fast cure, with no waiting time. Raidzap Flex is a high-quality UV resin for fly tying such as beginner and professional fly tiers. Developed from the bottom with lots of considerations, developed for fly tying and with the right tip under the lid. Cures with ANY! UV light. The resin has an Exp. Date 18 months.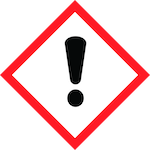 Advarsel / Warning / Varning / Varoitus / Warnung / Waarschuwing
All our packages and bottles contain EU CLP / GHS labeling according to ECHA in Europe
You can read more about why we do the warnings, by clicking HERE
EN
UV Resin. Causes skin irritation. It may cause allergic skin irritation. Causes serious eye irritation. Wear protective gloves/eye protection/face protection. Wash hands and face thoroughly after use. Take off contaminated clothing. And wash it before reuse. Avoid inhalation of fumes. IF ON SKIN: Wash plenty of soap and water. If skin irritation/rash occurs: Seek medical attention. IF IN EYES: Rinse gently with water for several minutes. Remove contact lenses if present and easy to do. Continue rinsing. If the eye has persistent irritation: Seek medical attention. If medical attention is needed, bring the container or label. Keep out of reach of children. Dispose of contents/containers in accordance with municipal rules on waste management.